Stay Warm Inside Your Home While Our Shovel Squad Clears the Way! Quick Dispatch, Day or Night.
COMING SOON - NOV 2019
Residential Snow Removal Services
Shovel Squad specializes in residential snow removal on privately owned properties. We service your driveways, stairs, sidewalks and walkways. We're a large network of local men and women on call 24 hours a day, 7 days a week to assist with your winter needs. Anywhere you need snow cleared and de-icing, we can help!
Our innovative state of the art satellite mapping app allows you to draw the area you need cleared so we can determine the square footage and give you an accurate job assessment and price. 
Learn more from founder Isabelle Bailey's interview with CTV.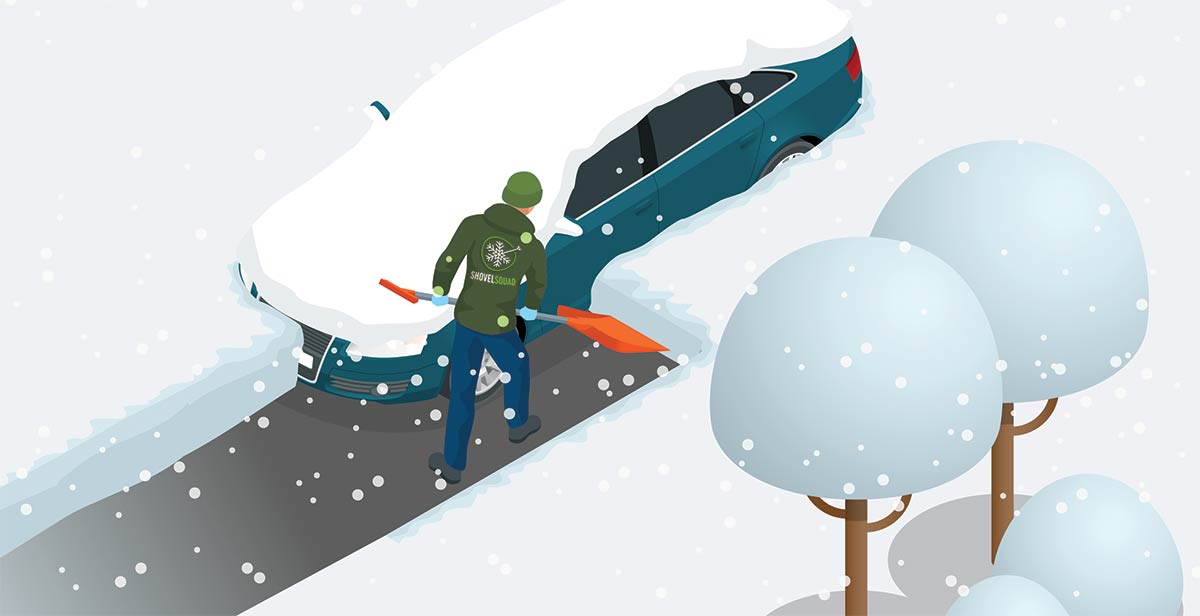 Step 1: GENERATE A FREE QUOTE
Generating a free quote is super easy! Just click book a service, follow the easy step by step instructions on locating your property, drawing out the area you need us to service and then going over the free quote. 
Step 2: Complete your booking
Once you're happy with the quote, you can complete your booking by creating an account, naming your property and setting up your payment details. This is quick and easy and only takes a couple of minutes.
Step 3: shovel squad arrives
Your order will be processed through our state of the art system where we quickly dispatch a shovels quad team and drop them down to your property from an army helicopter, ropes and all!
Become a Shovel Squad helper!
Do you want to apply to be one of our Shovel Squad helpers? Do you want to be part of a team that helps keep our city safe? Great pay, great people, and great fun!